The David & Carol Myers Foundation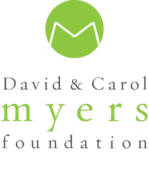 For those who have asked what this Foundation is and where the money goes…. The Foundation receives all David's royalties from all versions of his introductory psychology textbooks and all royalties from his general audience trade books (The Pursuit of Happiness, The American Paradox, A Quiet World, Intuition, What God Has Joined Together, A Friendly Letter to Skeptics and Atheists, and How Do We Know Ourselves? ). The Foundation exists "to receive and distribute funds to other charitable organizations." The Foundation regrets that, with no staff and limited resources, it does not invite unsolicited proposals.
Here are some of the organizations the Foundation has supported.